BOYS BASEBALL
2023 Roster
Faith Christian School has a varsity baseball team. The season runs from March through the beginning of June.
Davian Rosario
Case Austin
Jack DeBoer
Keith Gorsline
Eli Griffin
Luke Niedfeldt
Lincoln Shereos
Landon Viss
Sawyer Denn
Solomon Johnson
Angel Rosario
Caleb Tartaglia
Manuel Valadez
Varsity HEAD Coach – Topher Rabe
Topher Rabe is a father of two and a husband to the most amazing woman. He's entering his 3rd season of coaching varsity baseball at FCS, and his 12th year coaching baseball. Coach Rabe played D2 golf at Adam's State College in Colorado and he loved sharing his love for Jesus and baseball with our players – both of which teach how to succeed through failure.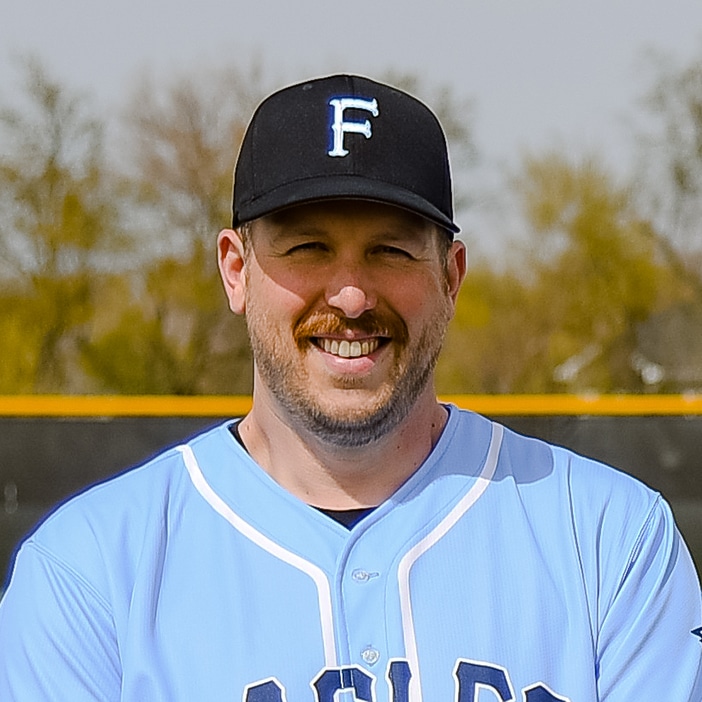 Varsity ASSIsTANT Coach – ANDY HODGES
Andy Hodges and his wife Kristin live in Delavan, WI and both work and coach at FCS. This will be his 3rd year as an assistant varsity baseball coach at FCS. Coach Hodges says he's thankful to have an investment in our high school athletes that allows some unique opportunities for discipleship. And of course, not only is it the best sport out there, it's a whole lot of fun too!
BOYS GOLF
2023 Roster
Faith Christian School offers varsity golf. The season runs from March through the end of May.
Grey Pollard
Andy Valadez
Varsity HEAD Coach – David baughman
Coach Baughman has been the boys golf team coach since 2007. He enjoys coaching those that are experienced players, as well as working with those that are beginning to play the game. He loves working with the boys to develop a lifelong enjoyment for golf.
TRACK & FIELD
2023 Roster
Faith Christian School has a combined girls and boys varsity team. The season runs from March through the beginning of June.
Boys Team
Ty Bensheimer
Jake Wilson
Will Bensheimer
Girls Team
Rory Barber
Bella Marunde
Emily Sorensen
Brooke Ballard
Chloe Phillips
Bela Pritchett
Whitney Turner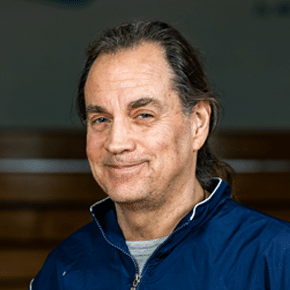 Varsity HEAD Coach – Steve Sorenson
Steve Sorensen worked as the Air Traffic Control Specialist at O'Hare International Airport 1987-2020. Currently teaching Elementary/High School Mathematics at The Ark School in Capron Illinois and an Assistant Project Coordinator/Electroliner locomotive at the Illinois Railway Museum. His family has been at Faith since 2009. Greatest joy in his life has been his family and raising his (now) teenage wonderful (usually) children.
Varsity ASSISTANT Coach – Krista Bensheimer
Krista Bensheimer returned to our coaching staff in 2021 to assist in track. Prior to this, she coached volleyball and softball intermittently at FCS from 2002-2010. She played volleyball, basketball, and softball at Lakeside Lutheran High School and continued playing collegiate volleyball and softball at Wisconsin Lutheran College. She graduated with a degree in Communications and continued her schooling at UW Milwaukee, completing her Masters in Journalism and Mass Communication. Coach Bensheimer continued to be involved in athletics after college: by coaching volleyball, basketball, soccer, and track, by teaching physical education classes, and by directing athletics at Mount Zion Christian School. Krista and her husband, Ryan, have four boys that are equally passionate about sports, and they have had the great joy of coaching their boys. Krista has been involved in coaching for over 20 years, and continues to find sports an integral and fun part of growing physically, mentally, and spiritually stronger.