BOYS BASKETBALL
Faith Christian School has junior and varsity basketball teams. Their season begins in November and runs through February with playoffs in March.
2022-23 VARSITY Roster
* indicates floating players
Colton Austin
Cameron Viss
Chris Bond
Brock Rabe
Josiah Karmas
John Gunnink
Grey Pollard
Brayden Underwood
Josh Troast
Gavin Rothfuchs
Landon Viss*
Lincoln Shereos*
Dylan Johnson*
2022-23 Junior VARSITY Roster
Joey Dummitt
Caleb Kempka
Landon Viss*
Andy Valadez
Luke Niedfeldt
Lincoln Shereos*
Dylan Johnson*
Jake DeBoer
Adam Tulloch
Owen McLeod
Logan Rothfuchs
Mason Vyskocil
Varsity HEAD Coach – BRIAN POLLARD
Coach Pollard has been the boys head varsity basketball coach since 1996-97 season, compiling a record of 379-174. Coach Pollard looks at developing not only the player but also the person. He incorporates Christ like values in his basketball team feeling the struggles of competition can be translated into every day life.
Varsity Assistant Coach – JOE TROAST
Joe is a Faith Christian School Alumni who played basketball all 4 years, 2 of which were under Coach Pollard. Joe has been coaching at Faith since 2005 spending time with both the middle school boys and high school boys.
JV HEAD Coach – Dave Karmas
Coach Karmas has previously coached 5th through 8th grade basketball. This year he is coaching the high school JV team. He has a total of 7 years coaching experience. Coach Karmas likes that he is able to coach with his faith integrated into the sport. 'Everyone who competes in the games goes into strict training. They do it to get a crown that will not last, but we do it to get a crown that will last forever.' 1 Corinthians 9:25
GIRLS BASKETBALL
2022 Roster
Faith Christian School has one varsity girls basketball team. The season begins in November and runs through February with playoffs in March.
Rachel Colberg
Allison Gran
Annabelle Schmidt
Sophia Hiemstra
Jianna Tartaglia
Emily Sorensen
Jenelle Girard
Rory Barber
Scarlet Curry
Lizzie Schmidt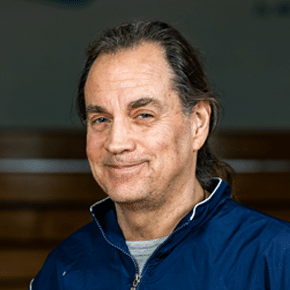 Varsity HEAD Coach – Steve Sorense