We create intentional space to ignite the littlest hearts and minds with a love for learning. Our PreK students are nurtured with a solid foundation in the Christian faith while experiencing hands-on, play-based learning which includes literacy, math, music, physical education, chapel, and more.
PLAYING WITH PURPOSE
Learning is an adventure for our pre-kindergarten students. Students engage in learning centers that develop their natural curiosity for God's world with focus on dramatic play, blocks, sensory, art, library, makerspace, science, and fine motor. Lessons that promote reading and math readiness while developing language skills through listening, speaking, reading and writing. Music and Physical Education classes ensure our little ones express themselves creatively and get their wiggles out. This approach allows the transition to elementary school to be, well, elementary.
CHRIST AT THE CORE
With faith at the center of every classroom experience and our weekly chapels, it is our desire to instill a knowledge and love for Christ. Daily prayer, worship, scripture memory and reading of the Storybook Bible are among the opportunities we provide for our students to engage in a relationship with Jesus while instilling a love for others.
PreK Enrichment Program
Faith Christian School will offer for the 2023-2024 school year a Pre-K enrichment program to extend the day for our enrolled 4K students. This aftercare enrichment program runs from 12 to 3pm Monday – Thursday, and has 2-day or 4-day options. See a sample afternoon below.
Tuition for the Enrichment Program:
The extended enrichment program tuition is in addition to our Pre-K (4K) tuition.
2-day $1358.40 (annual cost)
4-day $2263.24 (annual cost)
4K at Faith Christian School
Program Considerations
Open to 4 and 5 years old
4 Days a week: M-Th
8:00 AM to 12:00 PM
Curriculum Highlights
Lively Letters: Reading with TLC
Get Set for School: Literacy & Math
Learning Without Tears: Handwriting
Additional Highlights
Age Appropriate Lessons In 4-H

Eggs Exploration
Butterflies
Hydroponics
Insects

Field Trips
Musical Performances
PreK Teachers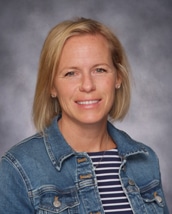 BECKY POLLARD
Mrs. Pollard has been a part of the FCS community for over 20 years as either a teacher, volunteer and/or parent. She is a graduate of the University of Northwestern, St. Paul where she earned a B.S. in Elementary Education as well as a major in Bible and emphasis in kindergarten. She is also trained in Search & Teach and NILD (national institute of learning development). She continues to learn best practices of education and continues her education through webinars with memberships at NAEYC (national association for the education of young children) and Teaching Trailblazers.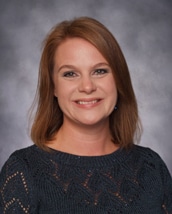 AMBER OLSEN
Mrs. Amber Olsen is a graduate of the University of Dubuque in Dubuque, IA. Where she earned a B.S. in Elementary Education with endorsements in Reading and Special Education. She holds her Masters Degree in Special Education from Northeastern Illinois University, Chicago.
A Sample Daily Pre-K Schedule Includes
Arrival & Morning Routine
Morning Meeting
Specials: Art, Music, PE

Circle Time
Recess
Centers
Small Group

Snack & Devotions
Read Aloud
Journals/Handwriting
A Sample Pre-K Enrichment Program Schedule Includes
12:00-12:30 pm – Lunch
12:30-1:15 pm – Rest


1:15-1:35 pm – Reading Enrichment
1:35-2:00 pm – Recess
2:00-2:15 pm – Snack
2:15-2:50 p m – Academic Block
(Mon. Math, Tues. Science, Wed. Art, Thurs. Motor/Music)
2:50-3:00 pm – Pack up for Dismissal