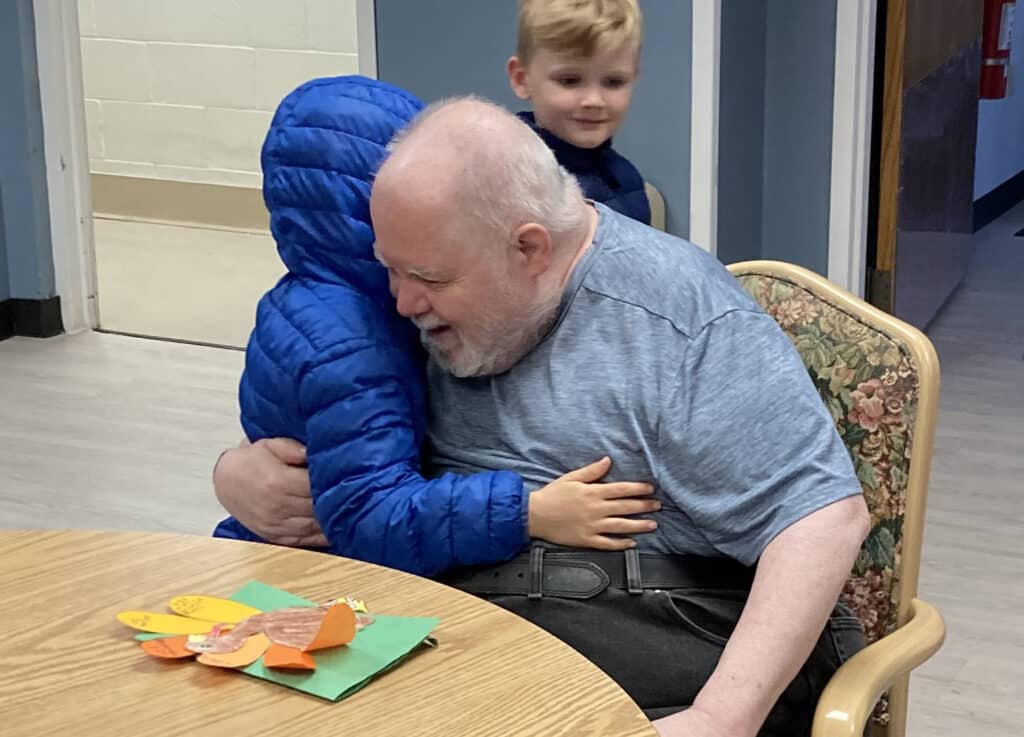 Faith Christian School strives to give our students the best Christ-centered education possible. We cannot do that without the enthusiastic engagement of parents, partners, and the community around us.
Servanthood is a large part of our discipleship program here at FCS, we love seeing it in action! With that in mind, we want to let you know about the many volunteer opportunities we have for parents, family, and friends. No matter what your child's age is, you can volunteer to help in many different ways for many different classes. To be an active participant in our mission, please fill out the form by clicking on the yellow button below and download and print out the Volunteer Participation Form and return it to our office.
Help build up our school and students by getting involved and working with our community to be an example of servant leadership. Below you will find a list of the many ways you can make a difference by offering your time:
Connect by Serving

Tuesday Prayer (Open to all: All Year) A small group of parents and staff meet every Tuesday in the library from 8:00 am – 9:00 am for prayer time. Parents, grandparents, aunts, and uncles are welcome to join us any time you are able. Come once, or come every time. We'd love to connect as we lift up our children, school and community in prayer together.
Athletic Boosters (Pre-K -12 grade: All Year) Eagle Nation is Faith Christian School's Athletic Booster Club. It is a separate 501(c)(3) non-profit, parent-run organization whose sole purpose is to improve and assist Faith Christian School's K-12 Athletic Programs. Items such as uniforms, outdoor play equipment, referee fees, athletic equipment, concessions, and special sports events do not come out of tuition or regular school fundraising efforts. That is where Eagle Nation comes in! Contact: Jessica Viss
Game Day Volunteers Thank you in advance for volunteering to help on Game Days. Opportunities vary between seasons and may include: Gate, Scoreboard, and Concessions. Parents and students ages 5th grade and up can volunteer. The Concession Stand is an important source of revenue for our organization. It helps to pay for improvements to our athletics programs, equipment, and provides our athletes with uniforms. Your volunteerism also sets a great example for our student athletes. Please take a moment to click to view this falls game time volunteer opportunities. Contact: Coach Moose
Theater Parents (MS/HS: Spring 2023) Come along the side of our Annual Spring production and offer services in: Costuming, Makeup, Set design/construction, Helping at rehearsals (wrangling kids, running lines, bringing snacks), Tech (lighting, sound, mics, etc), Green Room Management (An adult backstage making sure everyone is behaving, Prop Management (inventory, layout backstage for prep, acquisition) Contact: Lyn Guthrie
Daddy Daughter Dance (All Ages: Winter 2023) Faith will be hosting our first annual Daddy Daughter Dance, February 11, 2023. This fun and memorable event is for the whole community. Volunteers are needed for: planning, decorations, set up & clean up, food, photography, the list goes on. Contact: Melissa Rush