Abide is our theme for 2021-2022 school year.
As disciples of Jesus who are growing to be more like Christ, we live in the tension of the "already, but not yet". The circumstances that we encounter may be different than we'd prefer, but that's not where our hope lies. What we can hope in is the fruit that we produce when we are in step with the Spirit that glorifies God the Father.
As Jesus was preparing his disciples for his death, resurrection, and the coming of the Holy Spirit, he gave them instructions on how to produce the kind of fruit that will prove they are his disciples and will glorify God the Father. He sums it up in one word: ABIDE. He says (in John 15:4-5): Abide in me, and I in you. As the branch cannot bear fruit by itself, unless it abides in the vine, neither can you, unless you abide in me. I am the vine; you are the branches. Whoever abides in me and I in him, he it is that bears much fruit, for apart from me you can do nothing.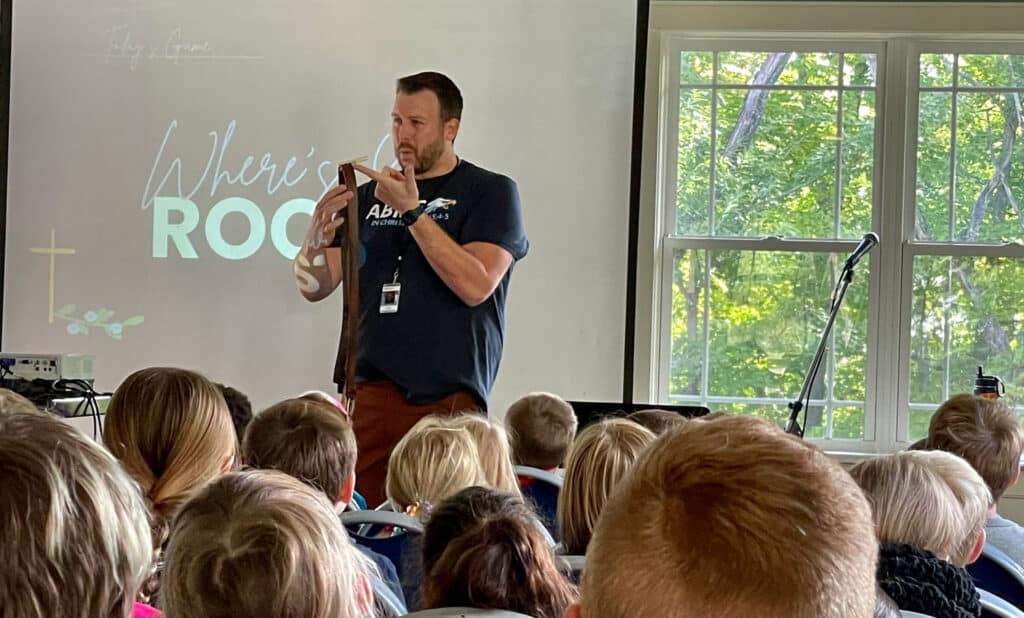 This year we have adopted this as our theme with hope that students, staff, and FCS families may become even more deeply rooted in Jesus. May we all continue to place our hope in him to produce much fruit in us and in our school, families, churches, and communities.

By His grace,
Andy Hodges
Blessed to be Spiritual Formation Director